Expert Health & Safety Consultancy Service
We are a universal health and safety consultancy service which offers a truly bespoke supporting service.
We have the strength of experience across a wide spectrum of industries which enables us to give you the levels business health and safety support you truly need.
We work within many industrys and we'd like to get to know your business. Our Health & Safety consultants haved helped businessess in Banking, Manufacturing, Public Exhibitions, Construction, Waste Industry and Renewable Energy.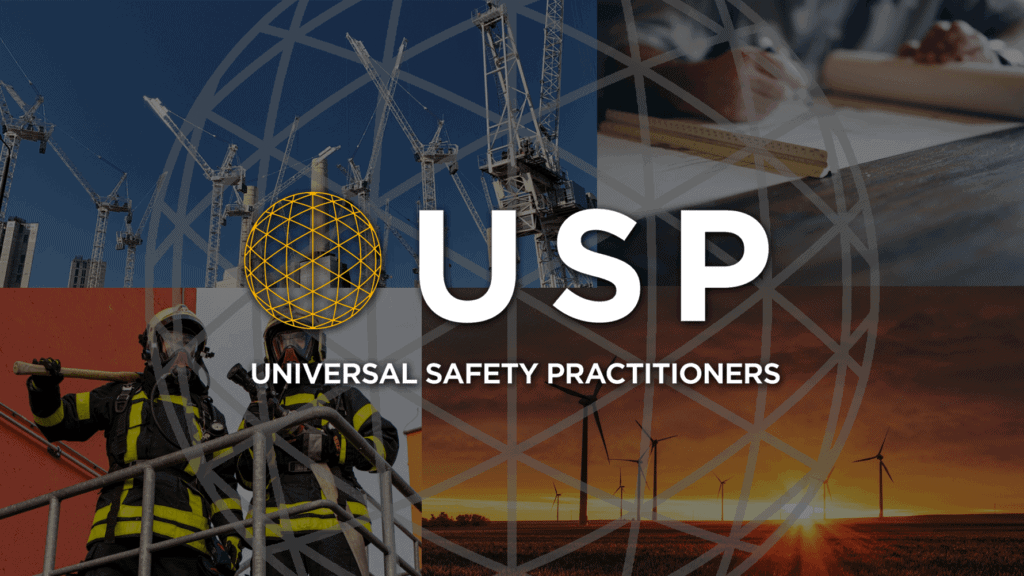 Our story – stepping away from the norm! It's our USP.
Having worked in the Health and Safety industry for over 27 years, our Managing Director, Kevin Kerin, made the conscious decision to set up Universal Safety Practitioners as a Health and Safety consultancy, with a modern outlook and pragmatic approach.
Basing the consultancy on four core principles, which were developed over a number of years having worked previously for a number of larger consultancy practices, seeing some very good things and some not so good things undertaken within the Health and Safety 'industry'. 
As an employer, there are undoubtedly many questions being asked when it comes to making the workplace secure in the wake of Covid-19. Should we be sending our employees back into the office? If yes, how to do so safely? 
Health and safety. As a business owner or leader, a responsible person in any capacity, it's a part of your job; and speaking frankly, what could be more important than ensuring the safety of your workforce? 
As the UK slowly emerges from the Covid 19 pandemic and its subsequent fallout, businesses are now taking a close look at what the "new normal" way of operating will look like, and how this arrangement will develop in the medium-to-longer term.
To say the world as we know it has changed would be somewhat of an understatement. Where we once crammed onto public transport at rush hour, buses and trains now stand almost empty at 7am, as the world settles in to working from home. 
Central Leisure Developments has worked with USP and in particular with Kevin Kerin for several years now to obtain all of our health and safety requirements across a broad range of exhibition projects from on-site installation to workshop safety. His knowledge and understanding of our practices and working methods ensure that all documentation is not only accurate but informative to all our staff. Time is not always on our side with the projects but we can rely on Kevin and the USP team to produce the documentation we need on time and in full every time, I would highly recommend Kevin and his team at USP to anyone's business.
I have worked with Kevin for 6 years on a large retail banking account which he has taken on various roles such as Principal Designer, Client Assurance, Client Liaison and providing general health and safety advice across many different topics linked to projects. 
Kevin is a highly professional consultant who has the ability to work with people operating in many different project roles from operatives on site to the client themselves. 
Kevin's knowledge of Health and Safety is second to none and he is able to provide vast experience from his time in the industry to provide worked examples to new projects.  His personality and great sense of humour makes him easily fit into any project team!  I would happily recommend Kevin to work with any client 
Please use the form to get in touch with us.
Alternatively, please give us a call on 01903 529401
or send us an email at [email protected]